For a successful, stress-less trip, as always, we suggest doing some planning ahead. Planning ahead to pack your own food for us means discovering what access we have to cook wherever we're staying, as well as if there are stores available.
From there we can decide on our budget. Is it a total eat-out-every-meal kind of trip, or are we going to eat-in some meals and go to restaurants for certain meals?
There are several variables to consider when planning meals for traveling.
Your trip will be unique to you, and the number of people you're traveling with.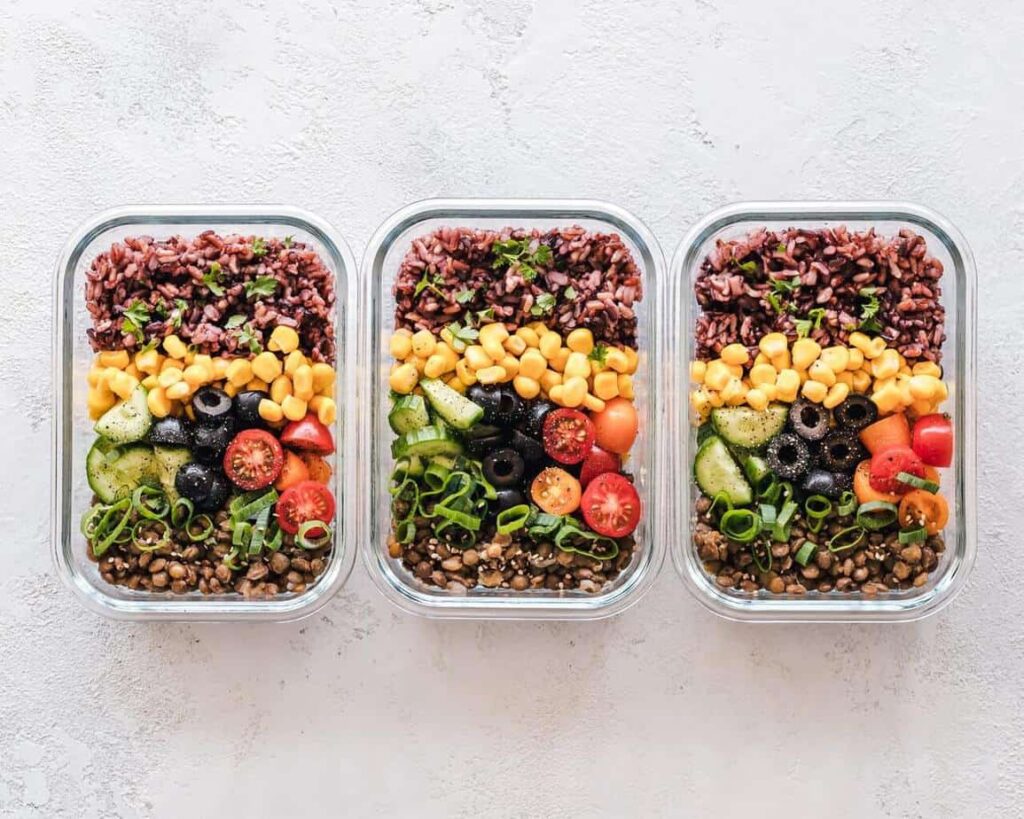 What resources will you have?
Planning ahead to pack your own food begins with some questions.
Kitchen? Microwave and mini-fridge? Iron? Camping stove with propane? Grill or fire pit? A grocery store? Cooler?
Every trip is different, and every type of trip affords access to different resources. While staying on Caye Caulker in Belize we didn't have access to a grocery store larger than a convenience store. When Cheri and Jody travel and stay in hotels some evenings they cook something up in foil pouches with the hotel iron.
Cooking Steak with a Hotel Iron
Cooking Grilled Sandwiches with a Hotel Iron
Cooking Chicken and Pork with a Hotel Iron
Packing meals for travel
If you are going to be packing some of your own food, or you want to pack your food to cook as you go, then you will need to do some prepping.
What types of meals will you be cooking? Breakfast, lunch, dinner?
Are you packing all the ingredients for meals, or making the meals up and packing them ready-to-go?
Gathering ideas
Coming up with recipes to make ahead may be as simple as using recipes you already make. Or searching Pinterest for new ideas.
Jaunty Everywhere's 'Eating on the Road' Pinterest board.
Menu planning
Set up a menu by laying out each day and what meals you need to plan for.
Check out our printable library for some printable blank menus.
Preparing meals
Prepare meals ahead and store them in the freezer ready to pack in your cooler. Or gather the ingredients the day before you leave and then pack your cooler the morning you depart.
Packing your food
Road tripping opens the option of packing food in a cooler. In-flight travel means packing something in a backpack, or bag. Backpacking means you'll be packing light. So the type of trip you're doing also impacts how you package your meals and snacks.
Coolers
Having a good cooler that suits your circumstances is key for this to work well. If you will only be packing snacks and will be getting meals along the way you will only need a small cooler. If you are packing all of your food you will most likely need one or more large coolers. The space of course depends on how many people you are traveling with.
Keep these things in mind, as well as how you will be using your cooler as you look to buy one.
Wheeled coolers
Wheeled coolers are great for circumstances where you will be moving around with your cooler. Whether you plan on stopping to picnic, or take your cooler into your nighttime stops. Being able to roll your cooler rather than lifting it is convenient.
Soft-sided coolers
Soft-sided coolers are almost like bags. They don't have a frame and can be folded flat when empty.
Small coolers and large coolers
Differentiated by the size and how much they can carry. Smaller coolers are great for packing snacks for easy access while driving.
Car
Car charge coolers
We have never used this kind of cooler. But it is an intriguing idea. A cooler that runs cool or warm by plugging it into your car's cigarette lighter or a wall outlet.
Containers
From plastic to glass there are many options for packaging food in containers.
Glass:
Mason jars. Snap ware. Pyrex.
Plastic:
Snap ware. Ziplock containers. Glad.
Baggies
Instead of containers, you can also store snacks, lunches, and frozen meals in heavy-duty zipper bags.
Resources
Food posts
12 Tips for Eating on Vacation without Sabotaging Your Health
Travelers' Guide to Discounts on Food and Entertainment
Cooking with an Iron in a Hotel
Cooking Steak with a Hotel Iron
Cooking Grilled Sandwiches with a Hotel Iron
Cooking Chicken and Pork with a Hotel Iron
Snack ideas
Hiking Snacks from Thrive Market
Ketogenic Hiking Snacks: Fueled by Fat
Backpacking food
The Ultimate Guide to Backpacking Food