Choose your own adventure
How to spend a weekend in Pullman?
Pullman, WA, will reward you with its small-town feel, sunny days, and beautiful countryside.
If you plan to come for a weekend, follow our getaway guide and plan your perfect trip.
2 nights and 3 days is a perfect stay in Pullman and common for families visiting the college or coming to see a student.
For a complete list of fun things to do in Pullman, see our posts:
65+ Things to Do in Pullman, WA
13 Favorite Pullman, WA Restaurants
Friday evening in Pullman
Brelsford Visitors Center
If you get to town before 5 pm, head straight for the Brelsford Visitors Center. The staff will be up-to-date on all campus museums, entertainment, and sports. And if they don't know, they'll help you find out.
Campus attractions have variable hours depending on the season.
Brelsford VC focuses on WSU happenings, but they know the area and can point you in the right direction for off-campus attractions, restaurants, and outdoor recreation. In my experience, the staff is friendly and will go out of their way to help you.
A few interesting exhibits in the space highlight WSU's history, research, and teaching. I loved the display of local wines.
Option 1: The arts in Pullman
Regional Theatre of the Palouse
Regional Theatre of the Palouse is a professional theater company producing a season of plays and musicals.
There is a lot going on here; summer musical theatre camps, voice lessons, acting classes, and a language studio. Classes are available for ages 8 – adult.
Students learn by doing and performing. If you're coming through, you can enjoy the fruits of their labor and see a final performance.
Some recent examples are Sound of Music, Guys and Dolls, and South Pacific.
Pullman Civic Theatre
Pullman Civic Theatre is a volunteer theater company that puts on multiple plays per year. The aim is to provide an affordable theater experience to residents and guests.
Check out upcoming performances here.
Recent examples include The Importance of Being Earnest, Peter Pan, Of Mice and Men, and the seasonal Christmas Carol.
WSU Performing Arts
Beasley Coliseum hosts live theater, dance, concerts, and family entertainment.
Option 2: WSU sports
Martin Stadium
If sports are more your things…WSU supports men's baseball, basketball, cross country, golf, track, and of course, football teams.
Women's sports include volleyball, soccer, basketball, cross country, golf, rowing, swimming, tennis, and track.
You can find season schedules here.
Dinner in Pullman – Friday
Rustic American food. Foundry has a small, carefully curated menu. Salads, sandwiches, and burgers are the mainstay.
Check out the Rosemary Lamb Lollipops, Steak Salad, or Spicy Grilled Chicken sandwich.
I think the main attraction of the Foundry is the facade, decor, and fantastic patio.
Foundry is the perfect spot for a quiet evening, special celebration, or date night.
Burgers, sandwiches, seafood, steak – the menu has a decidedly cajun theme.
We had the catfish PO-boy and shrimp etouffee – delicious!
Also, check out the Rajin' Cajun Pasta.
Birch and Barley is beautiful, but more open, brighter, and louder than Foundry. Birch and Barley would be my pick for a delicious dinner out with a small group of friends or family.
Paradise Creek Brewery
Paradise Creek is worth a stop just for the building. The restaurant is in a historic post office. Fortunately, the food and beer are great too.
What they serve: Pub food.
Take a look at the Brazillian Seafood Stew or Chicken Cacciatore for something out of the ordinary.
And, of course, the beer.
Wide open spaces and plenty of seating make this a great spot for a group. There are also tables for 2.
Saturday in Pullman
Breakfast
You can eat at Zoe's all day. And when it comes to breakfast in Pullman, Zoe's is a must.
Zoe's
Zoe's is the favorite breakfast spot in Pullman.
What they serve: Breakfast, lunch, and dinner.
Zoe's is a local favorite for breakfast, but if you sleep in, don't worry the lunch and dinner menus are well loved.
Favorites and specialties
Check out the Greek Benny, Stuffed Croissant, Chicken & Waffles, or Nacho Mama's Breakfast for breakfast. Zoe's has a full breakfast menu.
Lunch starts at 11 am, and you can choose from burgers, sandwiches, hoagies, and pasta dishes.
Zoe's serves smoked meats – pulled pork, brisket, ribs, and Andouille, along with everything on the breakfast and lunch menu.
Morning option 1: Explore WSU campus museums
Jordan Schnitzer Museum of Art
The Schnitzer building itself is art – a giant crimson mirror reflecting everything around it.
The museum features the art of students and faculty – along with local, national, and international artists.
Cost: Free
Charles R. Conner Museum of Natural History
The Conner Museum is located on the first floor of Abelson Hall.
Open 7 days a week from 8 am to 5 pm.
Closed Major Holidays and the week between Christmas Eve and New Year.
Cost: Free
Ownbey Herbarium
Located in Heald Hall, Room G9
Open 7 days a week from 8 am to 5 pm.
Closed Major Holidays and the week between Christmas Eve and New Year.
Lunch in Pullman – Saturday
Sellas Calzone and Pizza Restaurant
Yes, Sellas has pizza, pasta, salads, sandwiches, and a gluten-free crust option.
But the real reason to come here is the giant calzones. Create your own, or choose from the signature options.
You might want to take a friend and split one.
Sellas is right across the road from the main campus entrance, I recommend a good walk after eating all that delicious bread!
Cougar Country Drive-In
Exactly what it claims to be – a drive-in hamburger joint, in all its delicious deep-fried glory.
All the burgers, sandwiches, and hot dogs you would expect. If beef's not your thing, they have baskets of fried fish, clams, shrimp, and halibut.
You can get a Bag O' Burgers for $10 – 5 CUB burgers in a bag from 8 pm – closing. This is a college town.
YiaYia Nikki's
Well-loved Greek restaurant.
A full menu of pitas, platters, and Greek salads.
Chicken Shawarma Pita is our favorite. (That's a Thursday special)
Check out the daily special for the best deal.
They do serve Baklava – always a must for us.
Saturday afternoon option 1: Lawson Gardens
Lawson is a formal-style garden best for strolling and thinking. Every day you will discover something new – seasonal plants and flowers, perennials, and roses. A reflecting pool, gazebo, and benches tucked in nooks and crannies make this a contemplative space.
Located on Derby Street Near Dilke
And, with kids in tow, I highly suggest heading across the street to let off some steam at…
Kruegel Park
Kruegel is a big neighborhood park with picnic facilities, tennis courts, a nice playground, baseball diamond, soccer field, volleyball area, and small football playing field.
Located on Side & South St.
Saturday afternoon option 2: Bill Chapman Palouse Trail
A 16-mile trail that links Pullman to Moscow, ID. The trail is used by walkers, runners, and cyclists.
The trail begins in Pullman on Bishop Blvd. and runs for 7 asphalt paved miles to Farm Road in Moscow, ID. You can continue on the 2-mile Paradise Path to the edges of the University of Idaho. The Paradise Path links to the 12-mile Latah Trail to Troy, ID.
Lots of space to stretch your legs and enjoy the beautiful scenery along the Palouse.
There are emergency phones, benches, restrooms, and interpretive signs along the way.
Located at Bishop Blvd. You are welcome to park at the Quality Inn across the road or at Koppel Farm on Derby St.
Saturday indoor fun with children
If the weather is bad, or you have squirrelly children to entertain Pullman has a few great options.
Palouse Discovery Science Center
An interactive science museum for children and their grown-ups.
Located at 950 NE Nelson Ct.
Open: Tue – Sat 10a.m. – 3 p.m.
Cost:
Adults: $7.50
Children: $6.00
Seniors: $6.50
Palouse Discovery Science Center
The local indoor pool offers a day rate – for individual lap swim and family groups.
Pullman Village Centre Cinemas
Sometimes you just need to kick back and take in a film.
If you visit in summer, look for the classic movie series.
Also, note the specials – in September, they're offering a Monday-Thursday candy special.
Located at 1085 Bishop Blvd
Palouse Ice Rink
In nearby Moscow, Idaho, you can take to the ice.
There's a wide variety of public session options, including ice skating, roller skating, hockey, and even curling!
Here's a description of rink activities.
Located at 1021 Harold Ave, Moscow, ID
Airway Hills Golf Center
Miniature golf and driving range – always a classic vacation activity.
Located on Pullman Airport Road
Open daily from 10 a.m. to 8 p.m.
Check out Airway Hills Facebook page for discounts and special events.
Zeppoz Family Fun Center
Bowling alley, arcade, casino, and restaurant.
Cosmic bowling on Fridays and Saturdays from 9 pm – closing. What is cosmic bowling – it's like a laser light show with a bowling ball – lots of lights and loud music.
Located on Bishop Blvd.
Open daily from 11 a.m. to 10 p.m.
Dinner in Pullman – Saturday
Comfort food – the Cougar Gold Mac n' Cheese is highly recommended by locals.
The baby back ribs and cilantro pesto pasta are also a favorite.
Southfork always has something new, a seasonal favorite, tastings, and pairing menus. To see what's happening, check out their Facebook page.
Black Cypress
Greek and Italian food.
The interior has a happenin' industrial vibe.
The warm, cozy interior is perfect for a romantic evening or a special celebration.
One of the fanciest restaurants in Pullman, entrees average $20.

The appetizer menu features Black Cypress Dips and Clams – my two favorites on the menu.
There are eight carefully selected entrees on today's menu – so be sure you're in the mood for what they have on offer.
Porch Light Pizza
Looking for a less expensive dinner option – but you still want great food?
Head to Porchlight Pizza.
Thin crust artisan pizza – gluten-free and vegetarian options. Pizzas are currently $8.35. You can see why this would be a popular place near a college.

The pizza is good – my favorite version is the SILK. It's original, with peanut sauce, grilled chicken, and cilantro. Don't worry; Porch Light has all the classic pizza toppings too.
Sunday in Pullman
Sunday eating options
If you didn't get to Zoe's for breakfast (see Saturday), you still have a chance.
Otherwise, check out those lunch spots before you leave town:
Oasis Teriyaki
Next on the list of good-cheap-fast eats is Oasis.
Get your Teriyaki or Pho fix here. Highly recommended by students and their parents.
Tin Tan Tacos
Here's a good sign. The website is in Spanish.
Another popular place to get yummy food on the cheap. You'll find all the Mexican dishes, but as the name suggests, tacos are their thing.
Friday and Saturday nights during the school year, the place is packed with college students.
If you like spicy food, check out the Rated X Burrito – it's hot!

Tin Tan Tacos
Coffee houses
Like all PNW towns, there are dozens of places to grab a cup of coffee, but my hand's down favorite is…
Roost Coffee
Roost is a charming coffee shop tucked in the BellTower, right next door to Foundry Kitchen.
The outdoor patio is a great place to sit if the weather is cooperating. There's minimal seating inside.
Roost has a wide variety of breakfast and lunch nibbles, and they specialize in coming up with specialty coffee drinks like a bartender creates signature cocktails.
Check out the chalkboard under 'Barista Favorites' to see what they've dreamed up.
Option 1: Walk the WSU campus
The Pullman campus is beautiful. Over 1700 acres will give you plenty of room to stretch your legs.
It's worth a stroll to discover the public art, green spaces, and historic buildings around campus.
WSU Bear Center
Yes, real bears. The Bear Center is WSU's research project on grizzly bear hibernation.
A fenced enclosure with a small parking area allows visitors to get up close and personal to the bears anytime they're awake and active. Well, not too close. There are 2 layers of fencing between you and the darlings.
From April – October, the bears will probably be out in their enclosure playing and lounging.
The bears live at Grimes Way and Terre View Dr., and you can have all the looks (and photos) you want for free.
Sunday Option 2: Take a tour
Palouse Scenic Byway
Begin at the Palouse Falls – see listing below and follow this gorgeous drive through the Palouse. You can plan a strategic route as you head to your next destination and make this tour part of your trip home.
Stops include:
Palouse Falls
Codger Pole
Steptoe Battlefield
Barron Flour Mill
Steptoe Butte
Roy Chatters Newspaper Museum
Pullman (town)
Boyer Park and Lower Granite Dam
Dahmen Barn Wheel Fence
Palouse Falls
Head out to the Palouse Falls State Park, and you may feel like you're all alone in the world. The 198-foot waterfall is a sight to see.
The park also features hiking trails, picnic areas, restrooms, and camping.
You will need a Washington State Discover Pass. Discover Passes are available here.
Pullman walking tour
If you prefer to stay close to town, a self-guided walking tour featuring 20 sights is available printed (at the chamber of commerce) or online as a PDF.
Just in case you want to coordinate your sightseeing, the walk will take you by:
Reaney Park
River Park
Artesian Well
Hutchison Studio (home to Porchlight Pizza)
Northern Pacific Railroad Depot
Oregon Railway and Navigation Bridge
Scout's Park
Grain Silo
Dumas Seed Warehouse
Union Pacific Depot
Cordova Theater
Mason Building
Webb Block
Flatiron Building
Russell Hotel
United States Post Office (Paradise Creek Brewery)
Grand Theater
Armory
Veterans' War Memorial
Brelsford WSU Visitor Center
Handy dandy chart of options
| | |
| --- | --- |
| Friday Activity Options | Brelsford Visitor Center |
| | Live performing arts |
| | Sporting event |
| Friday Dinner Options | Foundry Kitchen and Cocktails |
| | Birch and Barley |
| | Paradise Creek Brewery |
| Saturday Breakfast Options | Zoe's |
| | Roost |
| Saturday Activity Options | WSU Campus Museums |
| | Walk the Campus |
| | Lawson Gardens/Kruegel Park |
| | Palouse Trail |
| | Palouse Discovery Center |
| | Pullman Aquatic Center |
| | Pullman Village Center Cinemas |
| | Palouse Ice Rink |
| | Zeppoz Family Fun Center |
| | Airway Hills Golf Center |
| Saturday Lunch Options | Sellas |
| | Cougar Country Drive-In |
| | YiaYia Nikki's |
| Saturday Dinner Options | Southfork Public House |
| | Black Cypress |
| | Porchlight Pizza |
| Sunday Activity Options | Walk the Campus |
| | WSU Bear Center |
| | Palouse Scenic Byway |
| | Palouse Falls |
| | Pullman Walking Tour |
| Sunday Dining Options | Zoe's |
| | Roost |
| | Oasis Teriyaki |
| | Tin Tan Tacos |
An at-a-glance listing of everything in this post.
See our other Pullman posts:
65+ Things to Do in Pullman, WA
13 Favorite Pullman, WA Restaurants
Plan a Trip to Washington:
Check out our complete guide to planning your next trip to Washington State.
Looking for a place to stay in Pullman?
Try our favorite travel site for flight, hotel, and car rental prices – Kayak: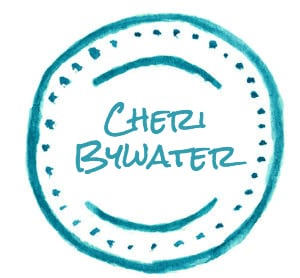 Choose Your Own Adventure Series:
A Weekend in Ashland: Choose Your Own Adventure
A Weekend in Bend, Oregon- In Summer
A Weekend in Eugene, Oregon: Choose Your Own Adventure