Leaving the House – A Vacation Checklist
Getting out the door before a trip can be the most stressful part of travel.
A misstep here could result in a significant inconvenience (at best) or disaster (at worst).
We've compiled a list of things to prepare to help you leave the house safe and sound.
A month before leaving the house
Arrange for a housesitter, if necessary
Ask a neighbor or hire a teen.
If this is an extended trip, or you have pets, consider using Trusted Housesitters or Normador.
These housesitting services connect homeowners with travelers for a win-win housesitting experience.
Extra Pack of Peanuts has a podcast episode and information on all things housesitting:
How to Score Incredible Accommodations for Free!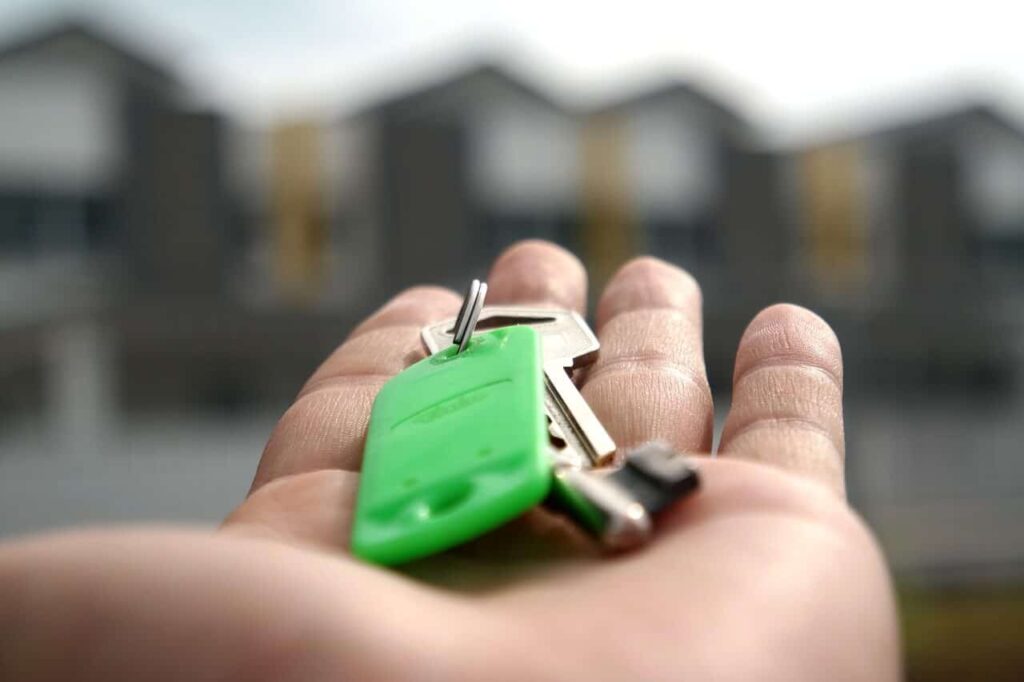 Make reservations for pets
If you have pets and need to board them, set up a reservation well ahead, especially if traveling during a peak season.
Get the car serviced (for road trips)
If you're going to service the car yourself:
Check the tire pressure
Check the oil
Fill windshield washer fluid
Check the coolant
Check brake and transmission fluid
Check headlights, brake lights and turn signals
Be sure the spare tire is ready to go
Make grooming appointments
If you plan to have your hair done or visit any beauty professional, make arrangements well ahead.
A week before leaving the house
Let neighbors know we will be gone
And be sure to program their phone number into your cell phone.
If you have a housesitter or anyone you're expecting to drop by, let the neighbor know.
Make a grocery list
Include snacks for the plane or road trip.
Camping trips seem to require a HUGE amount of food!
Clear out the fridge
Eat up the perishables.
Plan a quick meal for the return
Having something in the freezer or the ingredients for a simple, go-to meal will be a huge help.
It means you don't have to run to the store right away or eat out (yet again).
Your future self will thank you for thinking of this.
Stock a supply box in the car
Some suggestions:
Wet wipes
Paper towels
Tissue
Water
Anything in our 10 Must-Haves post is a good idea for a car supply box.
Confirm reservations
After two "unbooked" hotel reservations, I never skip this step.
It's easy to get distracted or confused when booking lodging. For whatever reason, you think you made a reservation, but the hotel doesn't know you exist.
This is easy to deal with from the comfort of your living room – it's not so fun when you show up at the front desk.
Get all necessary directions, numbers, and addresses
Navigation systems let us down sometimes.
Avoid confusion by having the address and phone number of your destination written on a piece of paper.
If you think there's even a remote chance of losing cell coverage, print a copy of the directions.
I know, old-school, but this little ounce of prevention could save hours of frustration.
Check prescription medications
Will you have enough to get through the trip?
Take photos of the labels (stored on your phone).
Pay bills
Check the calendar and see if anything is going to come due during your trip.
I like to look ahead a few days after our return; it can take time to get back into a routine.
Notify your bank and credit cards
If traveling internationally, call your bank and let them know.
Alert your credit card company too.
Consider doing this for domestic travel.
We rarely have a problem using our cards in-country.
But a few weeks ago, I went to a grocery store 5 hours from our hometown and tried to buy a large denomination gift card.
Hello, fraud alert!
Most credit cards and many banks allow you to place travel notifications online.

Grooming
Take care of your grooming needs – or go to those appointments you scheduled a month ago.
Haircuts, color, nails, waxing, and anything else you need.
Prep food
If you are preparing a significant amount of food (i.e., a camping trip), now's the time to get started.
I like to freeze as many things as possible.
The cold food adds back-up ice to the cooler and keeps the food safe a little longer.
The day before leaving the house
Stop mail if necessary
And if you get a newspaper (what?), stop that delivery too.
Suspend or delay any automatic deliveries from Amazon, Costco, Thrive, subscription boxes, etc…
Make copies
Make a copy of the contents of your wallet, your passport, travel visa, and ID.
Keep this tucked away, possibly in the lining of your carry-on, in case your documents get stolen.
And while you're in your wallet, clean out any unnecessary items. You don't need to take your coffee shop loyalty card around the world.
As a backup, save all this information, along with photos in your password organizer. We like Last Pass.
Check the weather
Do you need to add or subtract anything on your packing list?
Wash all laundry and put away
Just be sure to transfer that last load out of the washing machine.
I like to prop the door of the washer open while we are away; it can get a little musty.
Tidy up the house and yard
It's so lovely to come home to a neat house.
Check the yard for loose items to put away, mow the lawn, and water if needed.
Clean out the car
See above.
Water indoor plants
Or leave instructions for the housesitter.
Fill the car with gas
Grocery shopping
Pick up snacks appropriate for the flight or road trip.
Pick up cash
We like to take $100 in dollar bills for every 10 days we will be gone.
Dollars come in handy for tipping, small purchases, and street vendors.
Tipping Etiquette: Are You Confident or Confused?
Return library books
You don't want to get dinged by the fines.
Backup computer
Whether I'm taking my laptop or not, I find leaving on a trip a good reminder to update my external hard drive.
Download podcasts, audiobooks, and movies
Besides my local library, some of my favorite places to download media are:
Amazon Prime – Try it FREE for 30 Days
Charge electronics
Check phones, tablets, laptops, and camera batteries.
Read this article about using public USB ports (spoiler alert: it's a bad idea).
Why You Should Never Use Airport USB Charging Stations
Decide what time to leave the house
When to leave is a surprisingly charged topic for many couples.
I thought we were the only ones to start every trip by bickering.
Not so, many people have told me they have disagreements with their travel partners before they even leave the house.
Agree before the rush.
Check into your flight online
Be sure the flight is on-time, and the gate hasn't changed.
Pick your seat and print boarding passes, if needed.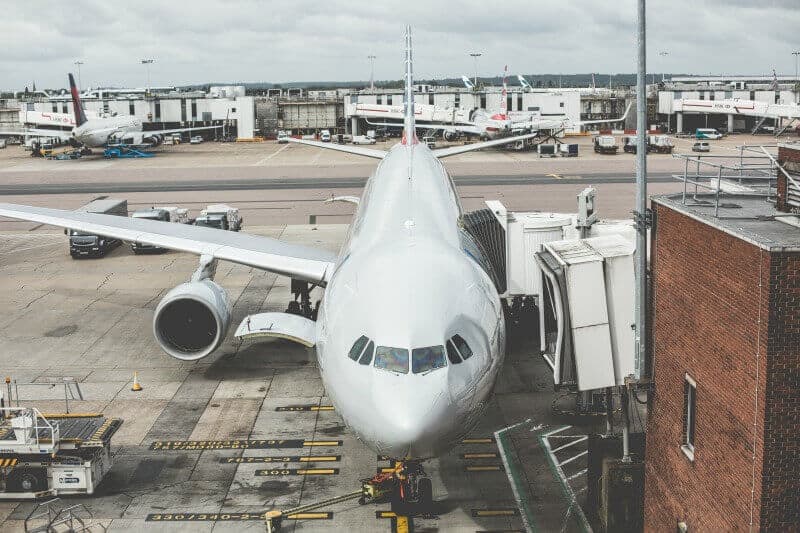 Post-it notes
Put a note on the door to remind you to grab last-minute items.
A phone charger, eyeglasses, curling iron, and pillow are a few examples.
Hour before leaving the house
Turn off water valves to the washing machine
Turn off or unplug other water sources
I unplug my instant-hot water heater, so it doesn't run unnecessarily.
Consider turning off the valve that supplies water to your fridge, if it's accessible.
Unplug electronics and appliances
Especially delicate ones, like TV's, the printer, computers, etc.
Yes, it saves a few pennies of electricity, but the main reason is to prevent power surges.
We had a small TV "blow" during an electrical storm.
Check the stove and oven to be sure everything is OFF.
Turn down the heat
Or adjust the thermostat if it's programmable.
Flush toilets
Put in a dash of vinegar and close the lid.
For extended trips, it's worthwhile to cover the bowl with plastic wrap.
This slows water evaporation, which can cause a permanent ring in the bowl.
Trash out
Turn on lights or set a timer
Lock all exterior doors
You can also disable your garage door opener.
Regardless, remove any openers from parked cars and store them in the house.
Set the alarm, if needed
Finale
When you get in the car, have everyone hold up their wallet, picture ID, and passport.
Do you have paper tickets of any kind?
Don't assume – lay eyes on these things.
The one time someone leaves their passport in the house, and you catch it before arriving at the airport, you will send me flowers!
Did I miss anything? What do you do to leave the house before a trip?