America's Rails-to-Trails System
Would you like limitless options for family-friendly trails? Are you looking for a safe place to take your kids to enjoy hiking, biking, and geocaching?
Are you interested in adventures that combine nature, history, and community?
Look no further. The Rails-to-Trails Conservancy has you covered.
What is the Rails-to-Trails Conservancy?
The Rails-to-Trails Conservancy is a non-profit organization dedicated to creating a network of recreational trails from unused railroad lines. A Rail Trail is a pathway built on an old railway track.
The trails meander along old railway lines that have been abandoned or retired.
Trains and railways played an essential role in the history of the USA. As transportation has improved and technology provides new ways of moving from one place to another, much of America's railway system has fallen into disuse.
But the remnants of these rail lines remain behind, stretching across land, dotting it with bridges, track, and embankments. It's a nostalgic taste of our past.
What better way to explore a bit of history and get a chance to be active than to use an old railway for walking, biking, running, and more?
Family-friendly activities on rail trails
Geocache
Rail Trails are prime places for a geocaching adventure. You will often find dozens of caches on a single trail.
Geocaching is a great way to keep kids interested on a trail – who doesn't love a treasure hunt? Using your smartphone's GPS, you will hunt for hidden caches. You can even create and conceal your cache on a hometown trail.
If you're new to the idea of geocaching, we have you covered with these two posts:
Hometown Tourist: Geocaching
Walking, hiking, and running
Rail Trails are multi-use spaces, as you will see below.
But one thing they all have in common is space for pedestrians.
Whether you're into a relaxing stroll, a sweaty hike, or a full-out trail run, you can find a rail trail to suit your needs.
Many Rail Trails are in urban and suburban areas, creating green spaces for everyday exercise and recreation.
Get access to our 'Prepared Hikers' checklist and all our Jaunty Travel Printables – it's free!
Biking and mountain biking
Second, to foot traffic, Rail Trails are most popular with bikers.
Paved trails offer a safe place (removed from traffic) for family bike rides. By nature, Rail Trails are level-ish – trains don't love climbing hills any more than they have to – making Rail-Trails perfect for an easy to moderate bike ride.
Unimproved Rail-Trails are available for more adventurous mountain biking.
Inline skates and scooters
Paved trails are often suitable for inline skates (aka Rollerblades) and scooters.
This comes in handy when your family spans a wide age gap. One year our family trained for a 5k fun-run. We (the parents) and Brittany (oldest child) jogged while the younger kids skated and scooted. Having wheels not only allowed them to keep up but also staves off boredom.
Pro tip: autumn can be hard on in-line skaters in parts of the country with deciduous trees. The trails become caked with soggy leaves and bits of branches, making it nearly impossible to skate (or scoot) without losing a limb.????
Cross-country skiing
Some Rail-Trails are cleared of snow during the winter months.
But some aren't! And these trails are prime locations for cross-country skiing. Again, the trails have zero-to gentle- grading, making them perfect for snow swooshing.
Horseback riding
We have passed many horseback riders during our Rail Trail adventures.
Like people, horses enjoy being safe from traffic.
Not every trail is open to horses, but the horse-friendly ones often include parking lots designed for trailers and hitching. All these details will be spelled out in the trail listing (more on that below).
ATV's and snowmobiles
If ATV's and snowmobiles are your things, Rails-to-Trails has designated select areas for you to pursue your passion.
You can search and filter for locations on the website or app (more on that below).
Family-friendly adventures on rail trails
Here are 10 creative ideas for creating unique Rail Trail challenges.
1. Explore your state
The first and obvious adventure is to take advantage of the Rail Trails in your state—nearly every US state sports a Rail Trail.
You will find beautiful areas and new-to-you experiences in your backyard.
Create a checklist or home-grown passport and see if you can visit all the trails.
Hometown Tourist: Take a Walk
2. Superlatives
Longest, shortest, highest, lowest, oldest, newest… collect superlative experiences as you travel the country.
For instance, the 5 longest Rail Trails are:
Top 5 longest Rail Trails
Shortest:
Many trails run a quarter to a half-mile. How many of these can you "collect"?
Smallest:
One trail, Waterfront Bike Path in Oregon, will take you past the World's Smallest Park.
Highest and lowest:
Which trail has the highest elevation or the lowest?
Features:
Which trail features the most historical markers?
3. Attractions
Rail Trails often run through urban areas, offering opportunities to tour as you get your daily walk. You can take in a museum, public art, or stop for lunch.
A few notable examples:
California's Embarcadero Bike Path and San Francisco Bay Trail
Tennessee's Shelby Farms Greenline Trail
Jazz Walk of Fame – Cardinal Greenway in Indiana
Hudson Valley Trail in New York
Prisma Health Swamp Rabbit Trail in South Carolina
Mammoth Cave Railroad Bike and Hike Trail in Kentucky
T.J. Evans Panhandle Trail in Ohio (aka Longaberger Basket HQ)
Spokane River Centennial State Park Trail takes you past the Big Red Wagon slide and Riverside Park
4. History
The railroad is an iconic piece of Americana. Many trails highlight this.
Civil War history – Chesapeake and Ohio Canal National Historical Park
The Wright Brothers – Great Miami River Trail in Ohio
Underground Railroad – Prairie Grass Trail
Lewis and Clark – Iowa Riverfront Trail and the Headwaters Trail System
Pony Express – Platte River Trail
5. Camping
Rail Trails often pass through/by state parks, national sites, and recreation areas. This means you can combine a Rail Trail experience with a camping trip.
Either backpack or bike into the campsite destination using the Rail Trail. Or, drive to your camp and take advantage of a nearby Rail Trail.
Check out this Rail Trails article: Five Great Rail-Trails for Family Camping
These camping trips can be tailor-made, as rough as you want, or complete with a swimming pool, cabins, and yurts.
6. Nature hunt
Birdwatching is a popular activity on Rail Trails. The trail directory offers the ability to filter for bird-friendly trails.
If you have children along, consider adding interest by creating a nature scavenger hunt. Combine natural history with your exercise. The kids will stay happy longer.
For small children, a simple color hunt will work. Older kids (and adults) can begin to identify local trees, wildflowers, small animals, and insects.
7. Fishing
Railways and water go together, making Rail Trails a rich resource for excellent fishing spots.
Use the TrailLink.com trail finder to filter out trails with fishing opportunities.
Remember, state laws apply. You must stay within the legal fishing season and have the appropriate license to fish on any Rail Trail. That info is available through your state's Department of Natural Resources.
8. Literary
Calling all bibliophiles.
Rail Trails and reading are a good match. Of course, you can listen to 100's of hours of audiobooks while walking.
Some Rail Trails also feature the opportunity for a literary-themed adventure.
For instance, you can begin or end at a public library – the Manchester Rail Trails runs from Vermont to the New York Public Library.
Or try the Chehalis-Western Trail in Washington State with a side trip to the Timberland Regional Library in Tenino.
Combine a reading binge with a trail – Louisa May Alcott and the Reformatory Branch Trail for a start.
Read Alex Haley's 'Roots' and take a hike on the Morningside Greenway.
Are your kids reading Longfellows 'The Song of Hiawatha'? Take them for a walk on the Minnehaha Creek Trail.
Any history-themed trail would pair nicely with a historical novel set in that period.
9. Rail-trail centered vacation
Make Rail Trails the center of your entire vacation.
Combine one of the other challenges – like visiting all the trails in your state and design a road trip to see them all.
Pick a long trail and hike a section of it each day, as you stay in a different town each night.
10. Build community
One of the primary goals of the Rails-to-Trails Conservancy is creating stronger communities.
You can adopt this goal for yourself by getting involved.
Join hands with the Conservancy as a volunteer. You can improve your neighbors' life, the health of the environment, even the economic prosperity of the towns around a Rail Trail.
You might be more of an exercise party animal than a community activist. In that case, build your community by organizing friend events on trails. Meet up with a group for a hike, bike, or one of the other activities allowed on the trail.
Or keep it simple and be friendly to fellow trail users. If you frequent the same trail, you might begin to recognize other trail enthusiasts. Special interest trail users (i.e., anglers, horse people, birders) will naturally run into others who share their interests. It's an organic Meet-Up.
How to find Rail Trails
Website
Rails-to-Trails Conservancy maintains an information-rich website. If you're interested in Rail Trails as a movement, you'll want to frequent this site and keep up on the news.
The Conservancy also publishes a wonderful online magazine chock-full of creative ideas for enjoying Rail Trails, human interest stories, and updates on trail progress.
To search for trails, use TrailLink.com.
You will begin by selecting a city, state, or zip code.
You can also search by trail name or keyword.
Once you narrow your selection, Trail Link will show you a map flagged with trails. You can scroll in and out to see them all.
There's also a robust system to find just what you want. Use the 'Sort by' box to alter the list by trail name, length, or popularity.
Use the 'Filter' button to drop down dozens of parameters. You can narrow it down to special interest activities, trail surface materials, trail type, and a range of lengths.
There's even a filter option for dog walking and wheelchair accessibility.
App
There's an app for that.
The Trail Link app is available in the Google Store and iTunes. It's free.
The app has similar search functionality as the desktop version. And, since it's on your phone, it knows where you are! The app will immediately offer trails near you.
You can also add your reviews and upload photos of your outings.
Another nice feature is the 'My Maps' tab (it's a heart). You can create maps of your favorite or often used trails and save them.
There is a paid version of the app – 'Go Unlimited' for 29.99/yr. The premium version offers offline use, custom routes, PDF trail guides, driving directions to trails, and waypoints (restaurants, restrooms, parking, etc.) I haven't used the premium version. But, if you're a regular trail user, this would be well worth the nominal monthly cost.
Bonus – finding international rail trails
For information about trails in Europe, Asia, Oceania, and other parts of the world visit, Bahntrassenradeln for an online index.
Resources
Links
Have you used a Rail Trail? We would love to hear about it. Tag us on Instagram or Facebook @JauntyEverywhere or Twitter @CheriBywater.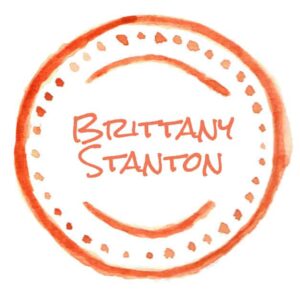 Our rail trail adventures
Willapa Hills Trail – Chehalis, WA
[aweber listid=5522557 formid=4911783 formtype=webform]