Hiking with Your Brain
Using Your Brain
Hiking can be an intellectual experience, as much as a form of exercise. Hiking with your brain is an important aspect.
As an active person, I tend to enjoy activities that involve moving, achieving a goal, or learning a skill.
But I also like to learn and challenge my brain to study and understand new ideas and thoughts. Here are some ways I've found to encourage healthy "brain work" while hiking.
What are the benefits of hiking on your brain health?
Hiking is a source of inspiration.
Hiking is a source of peace and relaxation.
Hiking helps to de-stress.
Hiking helps to re-focus on priorities.
Hiking as a source of inspiration
Getting outdoors surrounded by nature can be a great way to work through ideas and problems.
I don't know what it is about getting outside, but every time I do, ideas, projects, and inspiration flood my mind and I inadvertently start to plan, create, and imagine.
I'm able to renew excitement for things that I was getting burnt out on, or needed a new direction.
Being outdoors can open a whole new realm of inspiration and freedom of thought that isn't available in an office, workspace, or in an on-the-go lifestyle.
The separation from routine, your usual atmosphere and distractions can help clear your mind to come up with great new ideas.
I've gone hiking while in the midst of an extended project – a blog post, costume design for a film, or during a writing block. I'll go into the hike feeling spent or frustrated and by the time I get back I've come up with new ideas, fresh motivation and plans for the next steps.
I think the key to getting to this point in your hiking is to become aware of what is surrounding you. Spend some time without thinking about the current project and just let yourself soak up the sights, smells and feel of wherever you are.
Hiking as a form of peace and relaxing
Hiking doesn't usually require a lot of thought.
I love the space this gives for other mental pursuits.
As I've written above, this could be for inspiration and problem solving on current ideas and projects.
But another way I like to intellectually hike is to take the time to be present at the moment.
I am a Christian and these colors and influences every aspect of my life. And for me, hiking is an opportunity to find peace in the quietness and beauty around me and seek God in prayer.
To find restoration for places in me that need healing.
Just soak up everything you can from the world you are exploring. Enjoy the moment that you are in.
Hiking to de-stress
Hiking can be very relaxing if we allow ourselves to let go of whatever stresses we are carrying around. Leave them at the car, or even at your front door when you leave for a hike.
Don't carry it beyond the trailhead.
Leave it there like you are leaving your pack.
Drop it down by the signpost, at the car, or wherever you can and just go to enjoy a good walk and some fresh air.
Hiking to refocus on what is important
In the distraction of inundating information we face today it can be easy to lose sight of what is important to us.
For some, that is a job, family, success or children.
There are so many things to pursue each day and so many opportunities for us to make choices in those pursuits that we can get into a cycle of doing stuff we don't really care about.
Or a lot of things that we do care about-but don't do well.
Or any other variation on that theme.
Separating yourself from the digital world for a while can give you the thinking space to reconsider what you're pursuing and whether you will truly find it valuable when it comes to its forecasted end.
This has rung true for me many times as I have considered pursuing multiple different activities, jobs, and hobbies. Being away from massive amounts of input allows the mental clarity to see what I want to take on.
I hope you find this inspiring.
Try hiking when you're going through one of the above scenarios and see what happens.
Are you an avid hiker? Check out some of our other hiking related posts:
A Rainforest Adventure: Backpacking the Blue Glacier Trail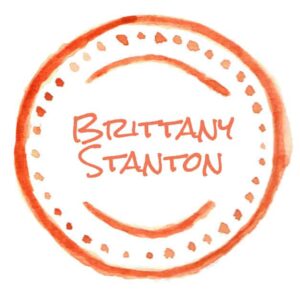 More hiking posts:
Ketogenic Hiking Snacks: Fueled by Fat
Hiking Snacks from Thrive Market